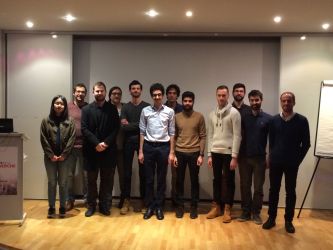 mer. 7 mars 2018
The 2018 LHSV PhD Thesis Day was held on Tuesday, March 6, with more than a dozen presentations of thesis students concerning the mathematical, numerical, and physical modeling of free surface flows, morphological changes, and fluid-structure interactions.

This annual event encouraged scientific exchanges, focused on the research themes of the PhD students of the LHSV between all of the members of the laboratory, as well as the participants from EDF R&D.
Thank you to the PhD students of the lab for the excellent presentations!
The program is presentations is available here.